Registered Address
Afridiligence Group
21 Dreyer Street
Claremont,7708
Cape Town
South Africa.
General Email
Media Enquiries
Regional Offices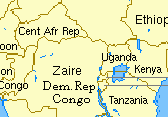 East and Central Africa
14 Riverside
Riverside Woods
Off Riverside Drive
Nairobi, Kenya
Arrange a Call Back.
Fill out your relevant details below and we'll be happy to arrange for a call back to discuss your requirements . Alternatively you can send a direct email to any of our relevant email addresses on this page.