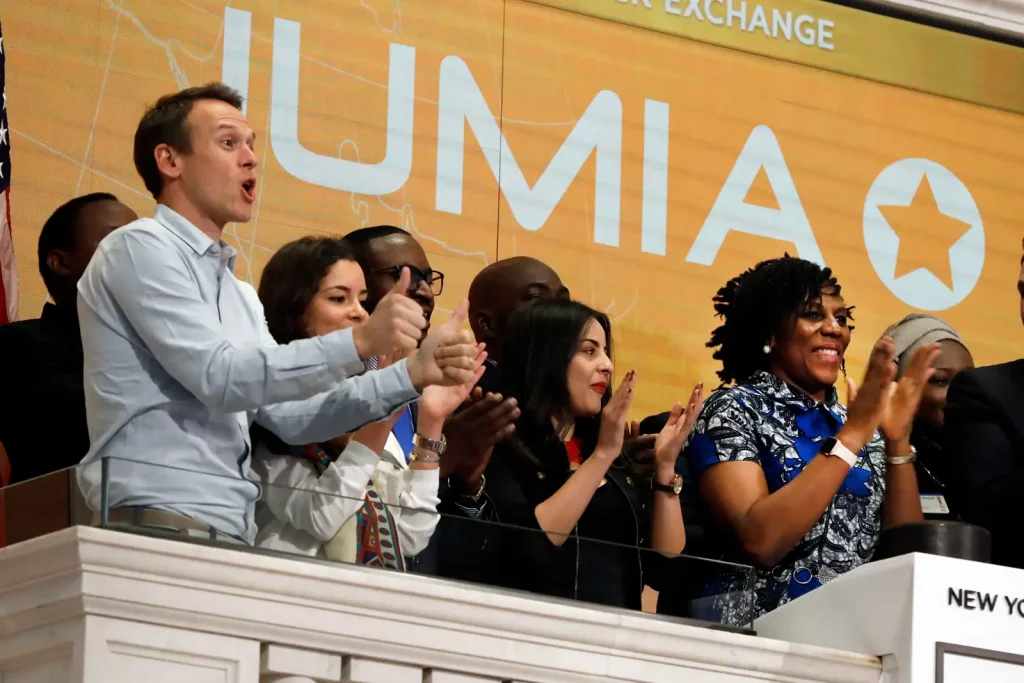 In recent years, African tech startups have seen a significant uptick in funding from investment outfits looking to tap into the emerging growth and opportunities on the continent. Reports indicate that in 2022 tech companies in Nigeria raised USD 1.2 billion in funding from external sources. While their counterparts in South Africa, Egypt and Kenya raised USD 830 million, USD 787 million and USD 758 million respectively.
With several stories of investments that have paid off handsomely on the continent, lots of investors have rushed in to take market positions. However along with the investment gold rush, a number of concerning incidents where well-known investment firms have lost out to fraud and mismanagement at their portfolio companies, are starting to emerge.
An Emerging Problem
In 2019, Jumia ,the African continent's purported answer to Amazon with a presence in more than 14 African countries launched on the New York Stock Exchange. It rose to a market capitalization of more than USD 4 billion and a share price that peaked at USD 49.77. But less than two weeks after its IPO, notorious short-seller Citron Research published a damning report indicting the company for fraud and a gross misrepresentation of its sales and merchant numbers. The report saw the company's share price plummet as swiftly as it had risen. It currently trades at a valuation of less than USD 250 million and a share price of around USD 2 and its recovery is doubtful. Investment outfits exposed to this disaster include Goldman Sachs, Morgan Stanley, Citadel Securities, Baillie Gifford & Co as well as several others.
In 2022, less than two years after successfully raising more than USD 86 million in total, signs of trouble and financial mismanagement emerged at Dash, a promising Ghanaian fintech that aimed to bridge the gap between mobile money and traditional financial systems. It's CEO, Prince Boakye Boampong was forced to step down in February 2023 in order for the company to deal with allegations of financial impropriety, misrepresentation and diversion. Allegations were made that he had diverted more than USD 25 million from the company. In August 2023, it was announced that the company whose investor list includes firms like Insight Partners (with notable investments like Checkout.com), would be shutting down.
Also in 2022, fraud allegations emerged at Egyptian B2B buying platform Capiter which had also surprisingly run out of cash one year after sourcing USD 33 million from investors. At the time of failure the company was in debt by close to USD 5 million and was unable to pay salaries. Its founders, brothers Mahmoud and Ahmed Nouh were alleged to have defrauded the company prior to all this and had been sacked from the board. It's investors were perplexed about what went wrong and till date no conclusive post-mortem about the company's fate have emerged.
Things Can Get Worse or Much Better
These are just a few of some of the incidents that have made it to the limelight in recent years. At Afridiligence we conduct ongoing monitoring of the startup and tech scene across the continent on behalf of several clients. Our findings indicate that there is a strong likelihood of even larger scandals emerging within the next 3 years.
It is surprising that for what are considerably significant investments for local African markets, foreign investors putting money into tech plays on the continent adopt a relaxed approach to reputational and integrity due diligence. The approach appears to be lax prior to investing and appears to be even more so once deals have been done. At this stage any perceived risks or apprehensions they have typically pass. Relative distance from the African continent and understaffed local offices (if any) make it difficult for these investment outfits to conduct proper ongoing monitoring of their African portfolio investments.
We further opine that the sort of reputational and integrity due diligence used by these investors to evaluate the tech and startup scene and potential investments in Africa is inadequate because it focuses more on background check type methodologies. These methodologies do not take into account the fact that most founders of tech startups are hardly career criminals and are otherwise smart individuals who have come into huge sums of money courtesy of their startups. A background check in such instances is not an indication of propensity to commit crime especially when the recipient has never been privy to such sorts of investment in the past.
A Solution for Investors that Works
It is our experience that the best approach foreign investors should have towards reputational due diligence in the African startup and tech scene is a mix of bespoke due diligence that addresses potential avenues of risk and fraud in such investments as well as ongoing monitoring that evaluates whether any material changes of red flag note have occurred following significant investment into a company.
Firms who opt for reputational due diligence on African companies using methodologies that vet using standard screens are only exposing themselves to significant risk. These screens do not take into account the realities of doing business and areas of significant concern that uniquely present across different African countries.
These reasons have undoubtedly contributed to the current losses being incurred by otherwise savvy investors in multiple jurisdictions across Africa.
The Afridiligence Offer
Afridiligence is a leading provider of enhanced due diligence and investigative research across more than 40+ jurisdictions on the African continent. Asides from a unique insight into issues at play and potential risks for investors in the African startup and tech scene, we are engaged in provided active monitoring of startups, sectors and investments across the African landscape. Our work gives companies great insight into the opportunities they either intend to invest in or have already committed funds to in order to mitigate negative outcomes. We also provide custom research for market entry or evaluation purposes in the markets we cover in Sub-Saharan Africa.
For entities who may wish to know more about how our offering can cater to their reputational due diligence, bespoke investigative or research needs in Sub-Saharan Africa, please contact us today.